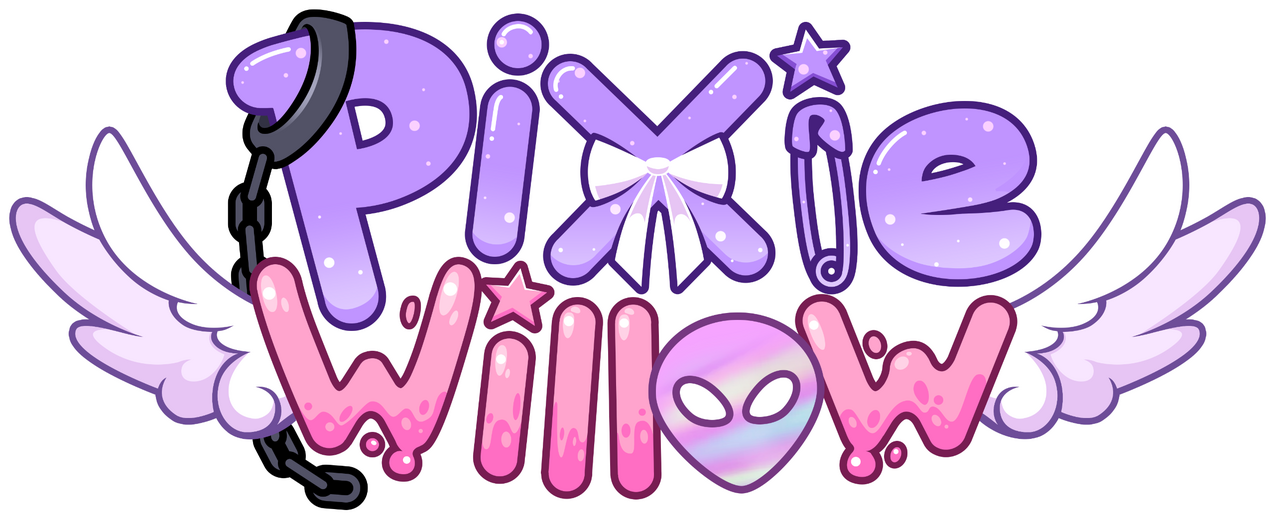 Voice Actress, Sound Designer, & Hentai Goddess
♡ Commissions ♡
↓ Open! ↓
About
Hiya! I'm Pixie.
I'm a professional voice actress, sound designer, and casting director with over 9 years experience, a veteran within the community, that serves a plethora of loyal and new break-through clients since 2015.
Providing bespoke services for video games, audio stories, animations, and so much more. My services are open to indie, professional, and private clientele.🗸 Private commissions
🗸 Commercial commissions
🗸 Short loops
🗸 Facial Motion Capture
🗸 Full stereo sound design
🗸 Splitting
🗸 300+ page commissions
🗸 Memes/Singing
🗸 Seamless audio loops
🗸 Custom Foley
🗸 Extremely fast turnaround rate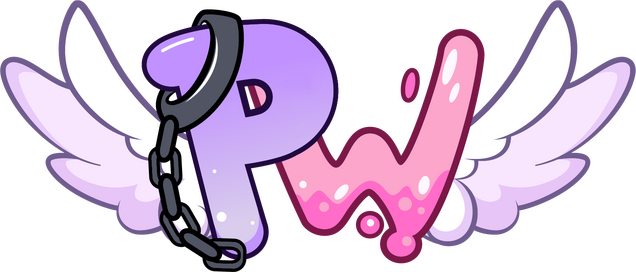 Equipment
Microphone
♡ TLM 103 / 3DIO FS Series XLRHeadphones
♡ DT 1990 PRO / Audeze LCD-1Field Microphone
♡ TASCAM DR-40XInterface
♡ iD4 AudientStudio
♡ A home studio in an acoustically treated basement. Broadcast quality with no background noise present.Misc
♡ Other specialist equipment available for use upon request.NOTE: I will not be able to engage in live direction unless the content itself for the live direction is SFW. Live direction has different pricing to booked solo-sessions so please be sure to message me if this method of working interests you.
Can perform mimics and impressions of (not limited to):
Rates
All prices are processed in USD. Conversion rates. All commissions will incur a minimum cost. Price negotiation is not possible when hiring through a middle-party or proxy. Credit required through all commissions unless requested otherwise.
Basic
| Price | |
| --- | --- |
| $35 | Minimum cost (required for all commissions) |
| $80 | Advanced secure booking. Concerned I won't have a spare slot for you when you're ready to hire? Grab yourself an advanced secure booking! Your booking will be secured in advance of any provided final invoice/quote for a specific date. (optional, non-refundable) |
Voice Over/Dub
| Price | |
| --- | --- |
| 45¢ | Per word |
| 35¢ | Per word after 1,000 words in a single commission |
| 50¢ | Per second of adlib ($30 per minute) |
| 60¢ | Per second of vocal fill ($36 per minute) |
| 80¢ | Per second of strenuous vocal fill ($48 per minute) |
| $1 | Per second of extreme vocal fill ($60 per minute) |
Regular VF: Soft vocalizations/breathing and panting/regular vocalizations.
Strenuous VF: Bark yells and screams/oral audio that doesn't require throat or gag-work. Regular loud vocals.
Extreme VF: Extended screaming. Real throat work/extreme vocal scenes.
Sound Design
| Price | |
| --- | --- |
| $45 | Projects less than 1 minute long |
| Send in a form for a quote! | Projects exceeding 1 minute long |
Additional Services
| Price | |
| --- | --- |
| $1.00 | File splitting (per file) |
| $10 | Vocal samples, scouted auditions, & test audio (does not incur the minimum cost, is not for public use or use in any end product or end project) |
| $50 | Facial motion capture (I will record and provide both your voice over audio file alongside a facial capture data file using .FBX format for you to input and translate into your software. Service can be provided without voice over. Read more here.) |
| $125.00 | Personal use (private or unpublished commissions, these commissions are strictly not for re-distribution or re-sale upon delivery even if this fee is waived. You will be charged this at default if you are not visibly working within the creative industry and lacking an online store-front, e.g. Gumroad, Patreon, Subscribestar. If you wish to request for this fee to be waived you may, but if accepted I will fully retain all of the rights to the audio and rights to redistribute and re-sell the audio on my own store-fronts). It is at my own discretion to deny or accept the waiver of the personal use fee if I have no intention to re-use or re-sell the final audio. I do not give feedback on the script or why this decision is made. Read more. |
| Starting at $250 | A promotional re-tweet OR custom promotional post on my Twitter account that has roughly 4-6 million Tweet impressions on Twitter every 30 days and 3-4 million profile visits every 30 days (further production options available) |
| +85% of total commission cost | Rush delivery (delivery needed within 48 hours when my calendar is already fully booked- includes weekends at my own discretion) |
| +250% of total commission cost | Buyout (unlimited & continued re-use of custom audio on other projects/works within the companies/freelancing purchasers creations) |
Audio Stories
Audio Libraries & Deluxe Sound Packs
Read the audio-pack Terms Of Use before purchasing.
FAQ
✧ How can I support you?
I'm extremely grateful for any form of support such as likes, retweets, follows, or even a little uplifting comment!
You can also support me financially as an actress by hiring me for work or through other means like joining my Patreon page where you can treat yourself to some awfully naughty and exclusive content or even have a spree at my Gumroad where I upload my content for purchase! I even have a Ko-Fi for general financial gifts, and a Throne wishlist for direct gifts!✧ Im interested in your commissions! How does hiring you usually work?
The exchange of services usually goes as follows:
1) You begin by filling out my commission form. *Please note that you must have your materials ready and provide them when you apply!
This helps keep things streamlined and easiest for both yourself and me. I will reach out to you once your form is sent in and I'm ready to book it in or once I have an estimation/quote prepared.
2) I will review the commission information sent and reach out to applications one by one
3) Then I will calculate the cost of the commission and send an invoice to you via Paypal
4) You pay
5) I'll begin working on the project and send you the files according to the agreed deadline
Tip: You can check what day you are due to receive your files by checking my calendar and looking for the matching 3 letters to your invoice under the each days 'note', e.g. Invoice #1234 (GLH) = 'GLH'. Please don't check in on my progress prior to your booked date as I'm very likely too busy to respond!✧ When are you usually available to work?
My work schedule is Monday to Friday, 11:00AM to 19:00PM (UK, London Time). You can also check my availability and booking calendar here!✧ Can you teach me how to get into voice acting?
Getting started in voice acting can be super daunting, yet so exciting at the same time! There's so much to learn and a lot to invest in...
Don't fret! Below is an extremely resourceful link to help you get started on the right path.
So You Want To Get Into NSFW Voice Acting?. This guide is a little out of date now in some sections, so please take it with a grain of salt!✧ Can I copy your site/resources?
I'd prefer people in this business figure out individual ways to advertise and promote their talent and brand!✧ I'm already a voice actor, can I ask for some advice or guidance?
General advice can be asked through a Patreon only channel on my Discord server, but please be aware I do not offer training or coaching.✧ Can I DM you?
If it's for business, absolutely! Go right ahead!✧ What's your favourite project you've ever been in?
With having been in so many projects (more than 65 pages worth of credits!), it's always a difficult choice as it varies from day to day. I really can't answer that!✧ What pre-existing characters do you particularly enjoy performing as?
Characters that sit well within my comfort zone are Lara Croft (Tomb Raider), Priscilla (Dark Souls), Morrigan (Dragon Age), Bayonetta (Bayonetta), D.Va (Overwatch), Sonia (Pokemon), Samantha Traynor (Mass Effect), Tracer (Overwatch), Mercy (Overwatch), nearly all of the Elden Ring females (Melina and Ranni included), and many more! With that being said, I'm still willing to give any mimic a try! You can see a small collection of characters I often dub on my rates page!✧ Do I have to use your form for commissions? I hate forms!
Fortunately it's really short! I hope that makes it easier for you. This method is the only way I can manage commissions efficiently due to chronic memory impairment as well as a high level of demand. It is the most reliable way to commission in the industry!✧Your commission page says you do sound design, does that include things like wet sounds for blowjobs, and ball plaps for sex?
Blowjob audio falls under vocalized sound fill, everything else falls under sound design!✧ Do I have to put together the voice and animation files myself when commissioning audio, or would you be turning over a finished product?
This would typically be left up to you and isn't usually included with VO/SD alone, though I can do this for a small additional fee without much hassle!✧ Have you seriously been doing this for 9 years?
Yes! I started in 2015. Very much one of the OG Western NSFW VAs!✧ Do you do VO for SFW too?
Yes! Though I may ask to go uncredited or under my NSFW alias due to privacy concerns.✧ Can you RT or post something for me?
I can, right now my costs for a promo tweet is $250 per custom tweet/RT. Please be sure to apply if this interests you.✧ What's it like being a well known NSFW VA?
I don't feel any different than when I first started in all honesty. I prefer to just have fun and be myself above anything else. Where I may have quite a hefty amount of experience, I'm not that different than any of my other fellow professional performers, or yourself for that matter.✧ Can I hire you for a private project/script reading for personal use?
Of course you can! Throw your proposed commission my way and we'll get talking as soon as possible.✧ Why do private commissions cost more than commercial/creator commissions?
This is a very common question!
Typically the industry consists of indie, commercial, and private commissions. Indie productions are of cheaper value and are marketed to a small but sometimes wider audience, commercial is marketed to a mass demographic and huge audience, and private is for your eyes only. That's pretty special, don't you think? With the exclusivity and personalization of a private commission (as well as other risk factors that hitch the base price up), this makes your type of commission a higher rate than commercial and indie. It's much like if you had a specific niche fetish and ordered a custom video from a video model! Also, below is a small table explaining the difference between having a waived private fee and a paid private fee. This is typically made at my own discretion and I do not provide feedback on what determines what would be eligible for this waived cost.
| Agreement | Sharing and distribution allowed by yourself as an end product | Sharing and distribution allowed by myself as an end product | You can share and distribute on your public, social platforms and storefronts for financial gain as an end product | I can share and distribute on my public, social platforms and storefronts for financial gain as an end product | You can re-use files on an unlimited amount of end-products | You can re-sell/share files raw not as an end product |
| --- | --- | --- | --- | --- | --- | --- |
| No Extra Fee | 🗸 | 〤 | 🗸 | 〤 | 〤 | 〤 |
| Buyout Fee | 🗸 | 〤 | 🗸 | 〤 | 🗸 | 〤 Please ask for a quote. |
| Paid Private Fee | 〤 | 〤 | 〤 | 〤 | 〤 | 〤 |
| Waived Private Fee | 〤 | 🗸 | 〤 | 🗸 | 〤 | 〤 |
✧ Can you teach me how you do sound design?
I don't currently offer paid courses or lessons! Small quick-fire advice can be offered via a Patreon only channel found on my server.✧ Being self-employed and full-time in this industry, how much do you earn yearly?
That's not an appropriate question to ask anyone.✧ Can I see a picture of you?
If you go to my Twitch and follow, you can see me in live anime goodness when I'm next online.✧ Do you sell nudes, provide live call work, or ERP?
I don't, sorry! But I can do scripted custom audio over on my Patreon for the Gold tier ($50) or perform for a private audio for you (base/starting price $125).✧ When you are voice acting for porn are you actually masturbating or having sex? How does it sound so real?
That's a trade secret.✧ Can you voice my project for free?
Voice work is my only source of income and my time is valuable. I'm usually pretty heavily booked, so unfortunately I cannot work for free. I hope you find someone who can help you!✧ How old are you?
Legal.✧ Why don't you talk about politics?
People often come to my page to wind down from and escape reality and have fun.✧ Are you single/engaged/married/divorced/widowed?
This isn't relevant to my work.✧ Would you ever date, sext, or fuck a fan/client?
No. From a safety and moral standpoint, it's absolutely not something that interests me. Read more.✧ Can you do a paid penis rating?
No.