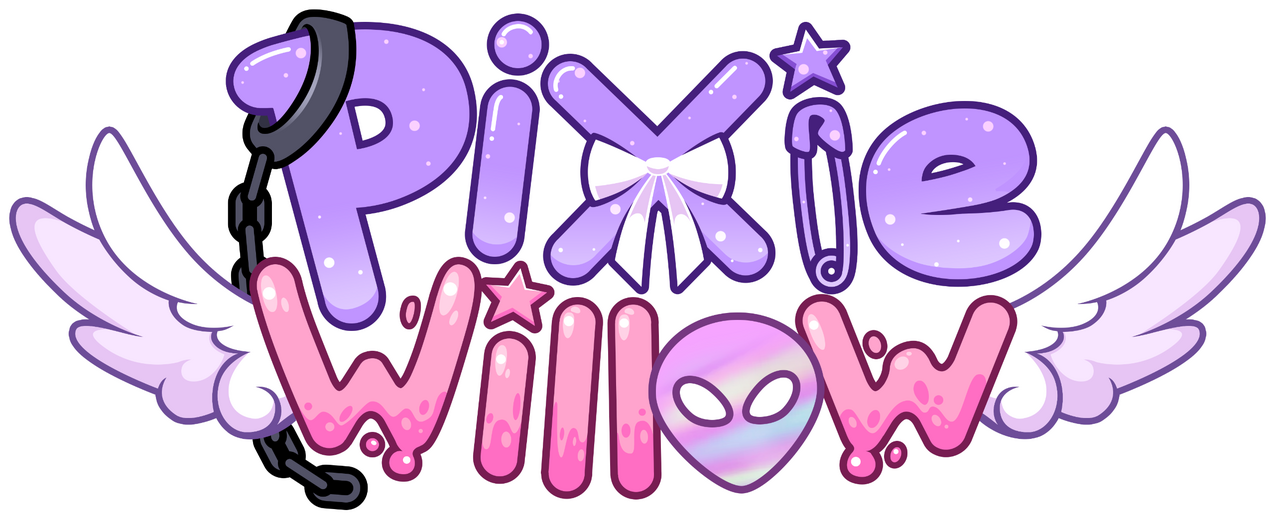 ---
♡ Commissions ♡
OPEN!
About
Hiya! I'm Pixie.
I'm a professional voice actress with 7 years experience, a veteran within the community, that serves a plethora of loyal and new break-through clients since 2015.
Providing bespoke services for video games, audio stories, animations, and so much more. My services are open to indie, professional, and private clientele.

☑ Private commissions
☑ Short loops
☑ Full stereo sound design
☑ Rendering & splitting
☑ 300+ page commissions
☑ Respect and an open mind guaranteed - kink friendly
☑ Pristine track record with keeping NDAs
☑ Memes
☑ Singing
☑ Seamless audio loops
☑ Custom Foley
☑ Extremely fast turnaround rate

Please see below for more information.
Commission Information
Hire Me!
BUSINESS EMAIL: [email protected]

BUSINESS DISCORD: Pixie#2586
Equipment
♡ TLM 103

♡ DT 1990 PRO / Audeze LCD-1

♡ TASCAM DR-40X

♡ iD4 Audient

♡ A home studio in an acoustically treated basement. No background noise present.

♡ Other specialist equipment available for use upon request.
Rates
All prices are quoted and processed in USD. All commissions will incur a booking fee. Samples are free of charge, but may not reflect the final product you will be receiving. They may be audibly watermarked and in a low quality .mp3 format. Price negotiation is not possible when hiring through a middle-party or proxy. Credit required.
Basic
| Price | |
| --- | --- |
| $27.50 | Booking (required for all commissions) |
Voice Over/Dub
| Price | |
| --- | --- |
| $0.45 | Per word |
| $0.35 | Per word after 1,000 words in a single project/commission |
| $0.75 | Per second of sexualized vocal sound fill ($45 per minute) |
| $1.00 | Per second of strenuous sexualized vocal sound fill ($60 per minute) |
Sound Design
Additional Services
| Price | |
| --- | --- |
| $1.00 | File splitting (per file) |
| $60.00 | Rush (delivery needed within 48 hours- includes weekends at my own discretion) |
| $150.00 | Personal use (private or unpublished commissions, strictly not for re-distribution or re-sale upon delivery even if this fee is waived. You will be charged this at default if you are not visibly working within the creative industry and lacking an online store-front, e.g. Gumroad, Patreon, Subscribestar. If you wish to waive this fee as a private commissioner, you may, but if doing so, I will fully retain all of the rights to the audio and rights to redistribute and re-sell the audio on my own store-front at my own discretion) |
| $700.00 | Promotional re-tweet or post |
| +50% of total commission cost | Re-use (unlimited & continued re-use of custom audio on other projects/works) |
Audio Library
$27.50 of any custom order is non-refundable and covers a booking fee and administration work to cancel your order. If you do not provide files I need in order to begin my work before your booking date begins, you forfeit that days booking costs and will have to book again (incurring further fees). This is a non-negotiable fee.
How Does it Work?
The exchange of services usually goes as follows:

1) You begin by filling out my commission form

2) I will review the commission information sent and reach out to all applications one by one under a first-come, first-served basis

3) Samples will then be sent if needed

4) Then I will calculate the cost of the commission and send the quotation to you

5) We both agree on the cost

6) Next, I'll send an invoice to you using Paypal

7) You pay

8) I'll begin working on the project and send you the files according to the agreed deadline
Terms
There's a few themes my content and commissions are strictly not permitted for use with due to legal reasons. It's also worth noting that you must be 18 years of age or older to commission me for both SFW and NSFW projects.

Do not commission me for any content that will contain OR use any of my provided resources for productions containing:
Any under age characters, all characters within any production must be at least 18 years old. By commissioning any work with me you are confirming that all characters depicted are 18 years of age or above.Bestiality, not to be confused with monsters.Scat.Extreme violence or extreme bodily injury.
You can read further on Extreme Pornography Laws in the UK HERE.

In advance, I would like to thank you for respecting these boundaries that are set. Any use of my work that does not abide by these set terms and conditions may expose it's author or publisher to legal action and an immediate discontinuation of work. I may decline any projects I deem inappropriate or that may damage me as a creator. I hold the right to have credit removed at request of any production if it is discovered you haven't followed these terms above and/or a take down notice may be issued if shown non-compliance. By commissioning me, you are acknowledging these terms and agreeing to them. I hold the right to decline any commissions for any reason.

I will not tolerate verbal or textual abuse, bullying, harassment of any kind, doxxing, pressuring and disregard of boundaries and terms set, or disregard of my consent/withdrawal of consent from any clientele.

These terms are subject to change.
Testimonials
StudioFOW
"Pixie Willow was a pleasure to work with. She understood the requirements and delivered the end result with utmost professionalism and quality. Her communication skills are top notch and she captured the essence of an iconic character perfectly. We would love to work with her again in future projects and can recommend her to anyone without hesitation"
BaronStrap
"Her voice and performance is perfect; instant production value."
NabesakaRenders
"Pixie's a dream to work with and her stuff is always in quality so if you haven't checked her stuff out yet, you definitely should!"
GeckoCGI
"I love how easy it is!"
ManorStories
"Highly recommend working with Pixie Willow. Great actress, beautiful and awesomely sexy voice. And a real pro for all aspects of the business. Don't be shy and most of all be as professional as she is!
Quality imposes respect."
ChimeraFortysix
"I just finalized setting up a commission with Pixie Willow and I can say that she has been nothing but professional, knowledgeable and capable. I look forward to hearing what she comes up with and I am grateful that she has been generous with her time, talent and wisdom so far."
JustenRules
"[...] the work that went into the commission, I definitely see why you're at the top of the industry, and can claim to have no unsatisfied customers. Thank you!"
Stores
Welcome to my landing page for all of my merchandise, audiostories, and more! Please feel free to click through to any link or image below and have a browse at your own leisure.
---
Merchandise
---
Audio Stories
---
Sound Packs
Referral Link:
Gifts & Donations
Below you can find a selection of links that you can use to send tips or gifts! As always, if you decide to gift me anything you have my deepest thanks and gratitude. These little pick-me-ups always make my days 1000x better!
If you'd like me to add anything specific to my wishlists that are not already on them, please feel welcome to DM me the link to the product (on Amazon UK), so that I can then add it manually for your ease! Thank you so much.