Voice Actress, Sound Designer, & Casting Director
♡ Commissions ♡
↓ OPEN! ↓
About
Hiya! I'm Pixie.
I'm a professional voice actress with over 8 years experience, a veteran within the community, that serves a plethora of loyal and new break-through clients since 2015.
Providing bespoke services for video games, audio stories, animations, and so much more. My services are open to indie, professional, and private clientele.🗸 Private commissions
🗸 Commercial commissions
🗸 Short loops
🗸 Facial Motion Capture
🗸 Full stereo sound design
🗸 Splitting
🗸 300+ page commissions
🗸 Memes/Singing
🗸 Seamless audio loops
🗸 Custom Foley
🗸 Extremely fast turnaround rate♡ Specialty Audio-Story/Private Commissions Kinks (including, but not limited to):
Vanilla/romanticism, girlfriend experience, body horror, BDSM, breath play, accents, scent worship, degradation, dubious consent/hesitancy, sleeping, domme, sub, body writing, cock/pussy/ass/tits worship, huge insertions, step-relation/dubious relation (mommy/daughter/auntie/etc), video game characters, furry, vore (non-lethal), bodily fluids, aliens, NTR, smoking, clowns, doting and loving care, exhibitionism/voyeurism, transformation, food/feeding, impregnation, thigh/armpit/navel play, fin-dom/sugar daddy/sugar mommy/pay-piggies, gender play, cuckolding/denial, feet, smoking, hypnotism, niche fetishes, blood play, puppy/kitty play, inflation, bimbo, pegging, painal, monsters, small penis humiliation/general humilation, bullying, pee play, toys, rope, face-sitting, fisting, spanking, rimming, name-calling, chastity, tit-fucking, and many more...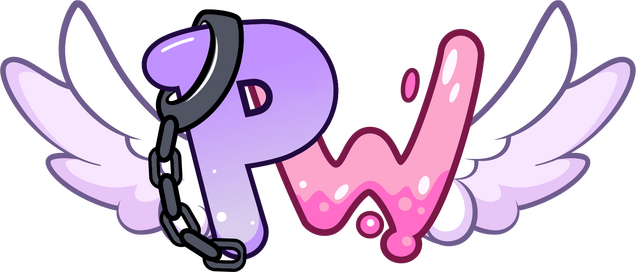 Working with and featured in...
Equipment
Microphone
♡ TLM 103 / 3DIO FS Series XLRHeadphones
♡ DT 1990 PRO / Audeze LCD-1Field Microphone
♡ TASCAM DR-40XInterface
♡ iD4 AudientStudio
♡ A home studio in an acoustically treated basement. Broadcast quality with no background noise present.Misc
♡ Other specialist equipment available for use upon request.NOTE: I will not be able to engage in live direction unless the content itself for the live direction is SFW. Live direction has different pricing to booked solo-sessions so please be sure to message me if this method of working interests you.
Can perform mimics and impressions of:
Rates
All prices are processed in USD. Conversion rates. All commissions will incur a minimum cost. Price negotiation is not possible when hiring through a middle-party or proxy. Credit required through all commissions unless requested otherwise.
Basic
| Price | |
| --- | --- |
| $35 | Minimum cost (required for all commissions) |
| $80 | Advanced secure booking. Concerned I won't have a spare slot for you when you're ready to hire? Grab yourself an advanced secure booking! Your booking will be secured in advance of any provided final invoice/quote for a specific date. (optional, non-refundable) |
Voice Over/Dub
| Price | |
| --- | --- |
| 45¢ | Per word |
| 35¢ | Per word after 1,000 words in a single commission |
| 50¢ | Per second of adlib ($30 per minute) |
| 60¢ | Per second of regular sexualized vocal fill ($36 per minute) |
| 80¢ | Per second of strenuous sexualized vocal fill ($48 per minute) |
| $1 | Per second of extreme sexualized vocal fill ($60 per minute) |
Regular SVF: Soft vocalizations/breathing and panting/regular vocalizations.
Strenuous SVF: Bark yells and screams/oral audio that doesn't require throat penetration or gagging. Regular orgasm vocals.
Extreme SVF: Extended screaming. Real throat insertions/extreme oral scenes. Extreme orgasm vocalizations.
Sound Design
| Price | |
| --- | --- |
| $45 | Projects less than 1 minute long |
| Send in a form for a quote! | Projects exceeding 1 minute long |
Additional Services
| Price | |
| --- | --- |
| $1.00 | File splitting (per file) |
| $10 | Vocal samples, scouted auditions, & test audio (does not incur the minimum cost, is not for public use or use in any end product or end project) |
| $20 | Facial motion capture (I will record and provide both your voice over audio file alongside a facial capture data file using .FBX format for you to input and translate into your software. Service can be provided without voice over. Read more here.) |
| $150.00 | Personal use (private or unpublished commissions, these commissions are strictly not for re-distribution or re-sale upon delivery even if this fee is waived. You will be charged this at default if you are not visibly working within the creative industry and lacking an online store-front, e.g. Gumroad, Patreon, Subscribestar. If you wish to request for this fee to be waived you may, but if accepted I will fully retain all of the rights to the audio and rights to redistribute and re-sell the audio on my own store-fronts). It is at my own discretion to deny or accept the waiver of the personal use fee if I have no intention to re-use or re-sell the final audio. I do not give feedback on the script or why this decision is made. Read more. |
| Starting at $200 | A promotional re-tweet OR custom promotional post on my Twitter account that has roughly 4-6 million Tweet impressions on Twitter every 30 days and 1-2 million profile visits every 30 days (further production options available) |
| +75% of total commission cost | Rush delivery (delivery needed within 48 hours when my calendar is already fully booked- includes weekends at my own discretion) |
| +150% of total commission cost | Buyout (unlimited & continued re-use of custom audio on other projects/works within the companies/freelancing purchasers creations) |
Terms of Service
♢ You must be at least 18 years of age to commission me for both NSFW and SFW projects.♢ You are not permitted to use my provided audio commissions outside of your initial stated project and initial stated intentions unless we have discussed and agreed otherwise. Any sound designers/sound engineers handling these commission files must be made aware that they are strictly not to re-sell, re-use, or re-distribute the files. DM me for a list of trustworthy sound designers.♢ Credit (Pixie Willow OR @_PixieWillow) is necessary where ever you or any related third parties upload the file(s).♢ Refunds are not available once you have paid and payments are to be made upfront before I begin working on your commission. If your invoice has not been paid in 2 weeks or no response has been given to my follow-up, your application will be deleted from my system. Furthermore, I am not responsible for refunding any payment given to me without you following my commission process correctly, e.g. sending money directly without first having applied via my commission form AND not having direct confirmation from myself. This confirmation is usually in the form of an invoice.♢ If providing video files for dubbing, you must make sure they are .mp4 and with a maximum of 1080p resolution.♢ If you have purchased an advanced secure booking, you are expected to provide your commission files via the commission form at most 48 hours before your due booking date. Failure to do so will result in a full forfeit of your advanced secure booking fee payment, refunds not provided and transfer of payment onto a renewed commission is not accepted.♢ No provided sound files are to be distributed, sold, or shared as raw unless explicitly discussed otherwise. End product required.♢ If you are a middle-man, audio designer, or perform other similar jobs/roles/hobbies it is your responsibility to make it clear to the final publisher of all terms stated in this section. Working as a middle-man/purchasing these packs does not give you the right to distribute/resell/gift these files freely as sold.♢ Every commission that you order includes a single free revision if I make any mistakes such as mispronunciation, misreading, or file damage upon rendering. This does not include mistakes made due to the commissioner making script changes, direction changes/lack of direction, or voice type changes. If the client did not opt for a paid voice sample before ordering a full commission and is unhappy with the final result, this is not considered my fault.♢ You must ensure that you have full permission to use and create media for any content you wish to commission me for.♢ You must ensure that you only apply via the form when you have all of your completed and prepared materials/media ready for me to work on them with. Partially completed and 'pending' commission requests will be declined or you will be asked to pay an advanced secure booking fee. You cannot change your commission direction/materials/length/ideas for free after locking in your slot.♢ I hold the right to have credit removed at request of any production if it is discovered you haven't followed these terms above and/or a take down notice may be issued if shown non-compliance.♢ I hold the right to decline any commissions for any reason.♢ I will not tolerate verbal or textual abuse, bullying, harassment of any kind, doxing, pressuring, disregard of boundaries and terms set, or disregard of my consent/withdrawal of consent from any clientele.♢ Don't check in on my progress prior to your booked date! Check what day you are due to receive your files by checking my calendar and looking for the matching 3 letters to your invoice under the each days 'note', e.g. Invoice #1234 (GLH) = 'GLH' on my calendar.♢ You must apply for commissions using my commission form. This method is the only way I can manage commissions efficiently due to a severe chronic illness that significantly impairs my memory and overall health. On extremely rare occasions, my illness may also negatively impact my delivery times and ability to respond with haste (due to emergency hospital visits, unexpected hospital procedures/operation appointments, or a sudden dip in my health in general). Again, though this is an extremely rare occurrence, please be patient with me if this does happen and know that I will contact you as soon as humanly possible.Do not commission me for any content that will contain OR use any of my provided resources for productions containing the following hard limits:
☒ Underaged characters
☒ Bestiality (not to be confused with fantasy characters such as furry characters or monsters)
☒ Scat & Gas
☒ Extreme bodily injury/snuff
☒ Raceplay
☒ Hate speech
You can read further on obscene publication laws in the United Kingdom HERE.If you're unsure whether your inquiry would fall under any of these categories please feel free to ask!In advance, I would like to thank you for respecting these boundaries that are set. Any use of my work that does not abide by these set terms and conditions may expose it's author or publisher to legal action and an immediate discontinuation of current and future work.
These terms are subject to change.
By commissioning me, you are acknowledging these terms and agreeing to them.
Testimonials
StudioFOW
"Pixie Willow was a pleasure to work with. She understood the requirements and delivered the end result with utmost professionalism and quality. Her communication skills are top notch and she captured the essence of an iconic character perfectly. We would love to work with her again in future projects and can recommend her to anyone without hesitation"
BaronStrap
"Her voice and performance is perfect; instant production value."
NabesakaRenders
"Pixie's a dream to work with and her stuff is always in quality so if you haven't checked her stuff out yet, you definitely should!"
JustenRules
"[...] the work that went into the commission, I definitely see why you're at the top of the industry, and can claim to have no unsatisfied customers. Thank you!"
ChimeraFortysix
"I just finalized setting up a commission with Pixie Willow and I can say that she has been nothing but professional, knowledgeable and capable. I look forward to hearing what she comes up with and I am grateful that she has been generous with her time, talent and wisdom so far."
ManorStories
"Highly recommend working with Pixie Willow. Great actress, beautiful and awesomely sexy voice. And a real pro for all aspects of the business. Don't be shy and most of all be as professional as she is!
Quality imposes respect."
GeckoCGI
"I love how easy it is!"
Gifts & Donations
Below you can find a selection of links that you can use to send tips or gifts! As always, if you decide to gift me anything you have my deepest thanks and gratitude. These little pick-me-ups always make my days 1000x better!
If you'd like me to add anything specific to my wishlist, please feel welcome to suggest it on the website!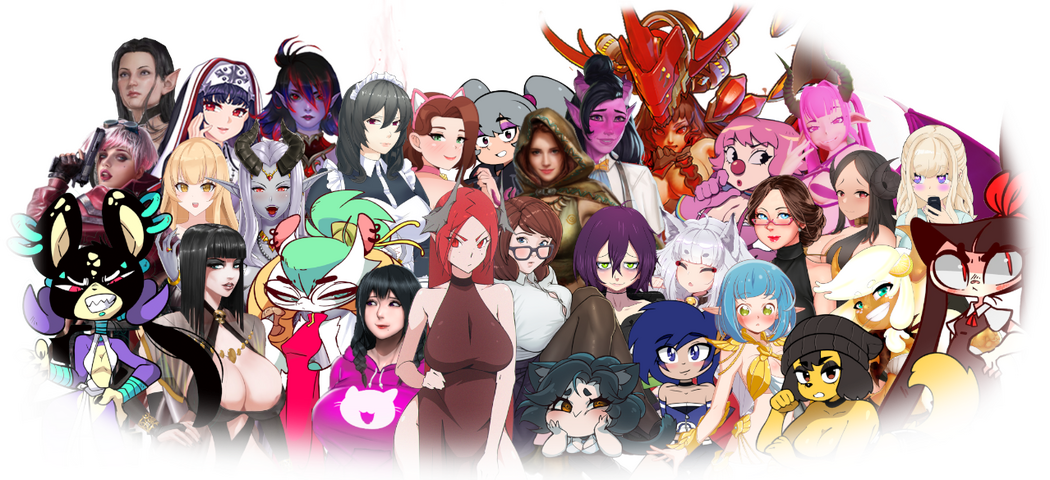 FAQ
✧ How can I support you?
I'm extremely grateful for any form of support such as likes, retweets, follows, or even a little uplifting comment!
You can also support me financially as an actress by hiring me for work or through other means like joining my Patreon page where you can treat yourself to some awfully naughty and exclusive content or even have a spree at my Gumroad where I upload my content for purchase! I even have a Ko-Fi for general financial gifts, and a Throne wishlist for direct gifts!✧ Im interested in your commissions! How does hiring you usually work?
The exchange of services usually goes as follows:
1) You begin by filling out my commission form. *Please note that you must have your materials ready and provide them when you apply!
This helps keep things streamlined and easiest for both yourself and me. I will reach out to you once your form is sent in and I'm ready to book it in or once I have an estimation/quote prepared.
2) I will review the commission information sent and reach out to applications one by one
3) Then I will calculate the cost of the commission and send the quotation to you
4) We both agree on the cost
5) Next, I'll send an invoice to you using Paypal
6) You pay
7) I'll begin working on the project and send you the files according to the agreed deadline
Tip: You can check what day you are due to receive your files by checking my calendar and looking for the matching 3 letters to your invoice under the each days 'note', e.g. Invoice #1234 (GLH) = 'GLH'. Please don't check in on my progress prior to your booked date as I'm very likely too busy to respond!✧ When are you usually available to work?
My work schedule is Monday to Friday, 11:00AM to 19:00PM (UK, London Time). You can also check my availability and booking calendar here!✧ Can you teach me how to get into voice acting?
Getting started in voice acting can be super daunting, yet so exciting at the same time! There's so much to learn and a lot to invest in...
Don't fret! Below is an extremely resourceful link to help you get started on the right path.
So You Want To Get Into NSFW Voice Acting?. This guide is a little out of date now in some sections, so please take it with a grain of salt!✧ I'm already a voice actor, can I ask for some advice or guidance?
General advice can be asked through a Patreon only channel on my Discord server, but please be aware I do not offer training or coaching.✧ Can I DM you?
If it's for business, absolutely! Go right ahead!✧ What's your favourite project you've ever been in?
With having been in so many projects (more than 55 pages worth of credits!), it's always a difficult choice as it varies from day to day. I really can't answer that!✧ What pre-existing characters do you particularly enjoy performing as?
Characters that sit well within my comfort zone are Lara Croft (Tomb Raider), Priscilla (Dark Souls), Morrigan (Dragon Age), Bayonetta (Bayonetta), D.Va (Overwatch), Sonia (Pokemon), Samantha Traynor (Mass Effect), Tracer (Overwatch), Mercy (Overwatch), nearly all of the Elden Ring females (Melina and Ranni included), and many more! With that being said, I'm still willing to give any mimic a try! You can see a small collection of characters I often dub on my rates page!✧ Do I have to use your form for commissions? I hate forms!
Fortunately it's REALLY short (less than 10 questions)! I hope that makes it easier for you. Unfortunately... yes, you must apply for commissions using my commission form. This method is the only way I can manage commissions efficiently due to a severe chronic illness that significantly impairs my memory and overall health as well as a high level of demand.✧Your commission page says you do sound design, does that include things like wet sounds for blowjobs, and ball plaps for sex?
Blowjob audio falls under vocalized sound fill, everything else falls under sound design!✧ Do I have to put together the voice and animation files myself when commissioning audio, or would you be turning over a finished product?
This would typically be left up to you to do and isn't usually included with VO/SD alone, though I can do this for a small additional fee without much hassle!✧ Have you seriously been doing this for 8 years?
Yes! I started in 2015.✧ Do you do VO for SFW too?
Absolutely! Though I may ask to go uncredited or under my NSFW alias due to privacy concerns. I will not share my SFW identity if you have reached out to me through 'Pixie Willow'.✧ Can you RT or post something for me?
I can, right now my costs for a promo tweet is $200 per custom tweet/RT. :)✧ What's it like being a well known NSFW VA?
I don't feel any different than when I first started in all honesty. I prefer to just have fun and be myself above anything else. Where I may have quite a hefty amount of experience, I'm not that different than any of my other fellow professional performers, or yourself for that matter.✧ Can I hire you for a private project/script reading for personal use?
Of course you can! Throw your proposed commission my way and we'll get talking as soon as possible.✧ Why do private commissions cost more than commercial/creator commissions?
This is a very common question!
Typically the industry consists of indie, commercial, and private commissions. Indie productions are of cheaper value and are marketed to a small but sometimes wider audience, commercial is marketed to a mass demographic and huge audience, and private is for your eyes only. That's pretty special, don't you think? With the exclusivity and personalization of a private commission (as well as other risk factors that hitch the base price up), this makes your type of commission a higher rate than commercial and indie. It's much like if you had a specific niche fetish and ordered a custom video from a video model! Also, below is a small table explaining the difference between having a waived private fee and a paid private fee. This is typically made at my own discretion and I do not provide feedback on what determines what would be eligible for this waived cost.
| Agreement | Sharing and distribution allowed by yourself | Sharing and distribution allowed by myself | You can share and distribute on your public, social platforms and storefronts for financial gain | I can share and distribute on my public, social platforms and storefronts for financial gain | Script changed to have an alternative name if custom to protect your personally identifiable information |
| --- | --- | --- | --- | --- | --- |
| Paid Private Fee | 〤 | 〤 | 〤 | 〤 | 〤 |
| Waived Private Fee | 〤 | 🗸 | 〤 | 🗸 | 🗸 |
✧ Can you teach me how you do sound design?
I don't currently offer paid courses or lessons!✧ Being self-employed and full-time in this industry, how much do you earn yearly?
That's not an appropriate question to ask anyone.✧ Can I see a picture of you?
For safety reasons, I don't distribute or share images of myself.✧ Do you sell nudes or provide live call work?
I don't, sorry! But I can do scripted custom audio over on my Patreon for the Gold tier ($50) or perform for a private audio for you (base/starting price $150).✧ When you are voice acting for porn are you actually masturbating or having sex? How does it sound so real?
That's a trade secret. ;)✧ Can you voice my project for free?
Voice work is my only source of income and my time is valuable. I'm usually pretty heavily booked, so unfortunately I cannot work for free. I hope you find someone who can help you!✧ How old are you?
Legal.✧ Why don't you talk about politics?
People often come to my page to wind down from and escape reality, and frankly I don't feel comfortable discussing politics to a wide audience. I believe that we magnetize the energy that we put out into the world. I prefer to keep that positive, happy, open-minded, and healthy.✧ Are you single/engaged/married/divorced/widowed?
I'm not comfortable talking about my current dating life!✧ Would you ever date, sext, or fuck a fan/client?
No. From a safety and moral standpoint, it's absolutely not something that interests me. Read more.✧ Can you do a paid penis rating?
No.